Great Women in History
Though women's rights have come a long way, many great women in history have been under represented and their contributions have been overlooked. However, in 1969 The National Women's Hall of Fame was created in Seneca Falls, NY, in an effort to honor some of the great women in history. Here are just a few of the inductees.
Elizabeth Blackwell is a great woman in history. She was the first woman to be awarded a MD degree. Like many other women of that time she practiced medicine without a degree before applying to medical school. Many laughed at her when she started at the all male school, but in 1849 she proved them all wrong when she earned her degree.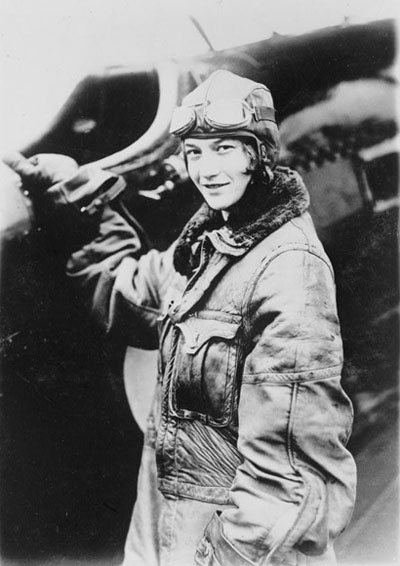 Amelia Earhart - Great Women in Aviation
Another great woman in history is Amelia Earhart. She is honored in the Women's Hall of Fame as being the first women to fly across the Atlantic Ocean in 1928. She also helped establish an organization for women pilots and was the aviation editor in Cosmopolitan.
Anne Hutchinson is another important member of this tribute to the great women in America's history. In the 1630's she became an advocate of freedom of religion, the right to free assembly, and women's rights. Though she was excommunicated for her ideals at the time, today she is revered by the naming of a major road and river in her honor.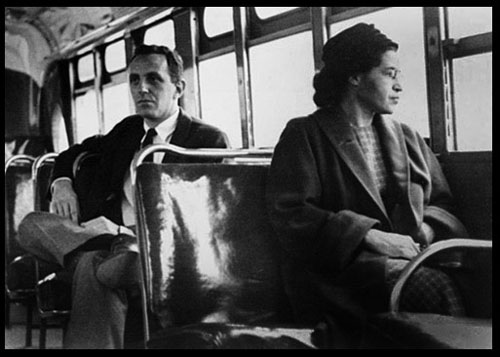 Rosa Parks seated on a bus
Rosa Parks is also honored in the Women's Hall of Fame. She is known as the mother of the civil rights movement, and is remembered for the day in December 1955 when she refused to give up her seat on the bus for a white man in Alabama. She was arrested, but later organized the Montgomery Bus Boycott until segregation was ended.
Another great woman in American history is Sacagawea. She was the Native American woman who assisted Lewis and Clark in their expedition of the western lands. She was essential to their survival on the mission.